Five star whale watching and a Marine Big 5 experience in Kleinbaai, South Africa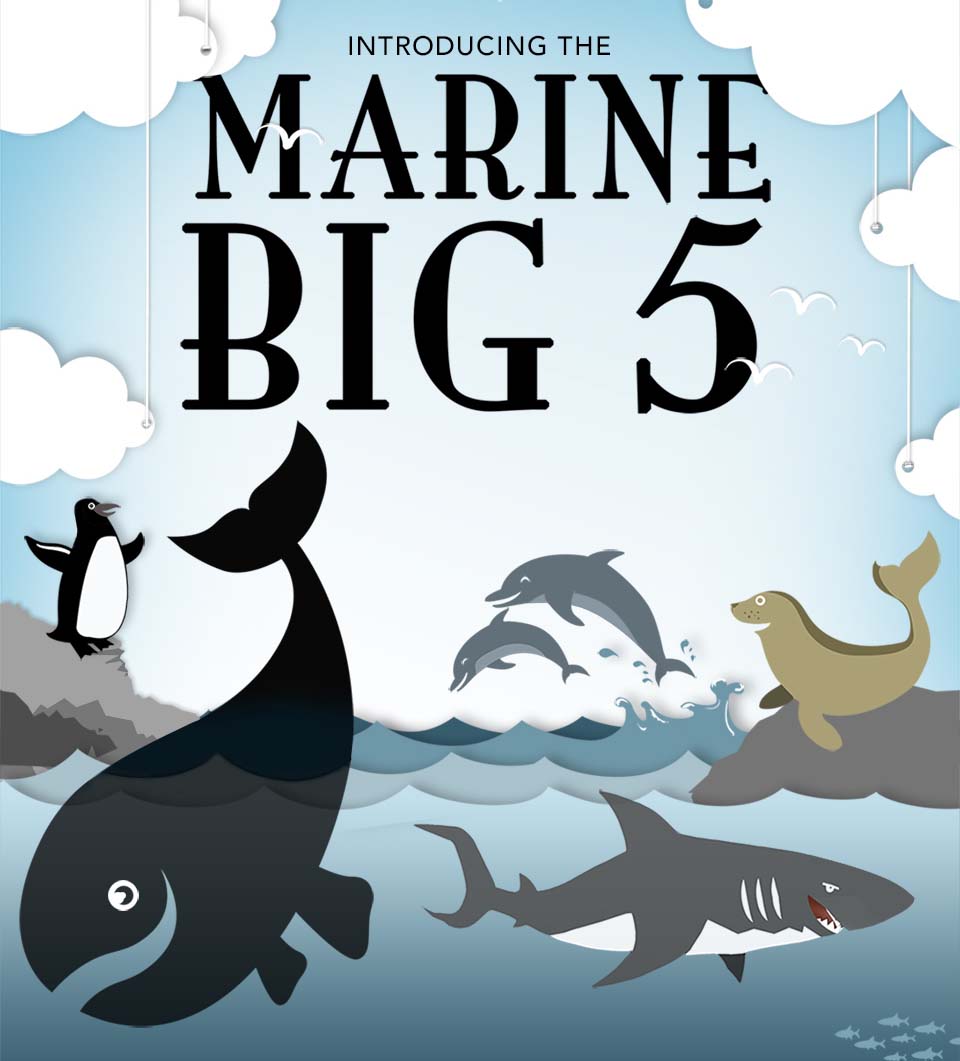 Dyer Island Cruises is a 5-star award winning boat-based whale watching company located in Kleinbaai. Whether whale watching is a once in a lifetime dream or part of a life-long passion, our 10+ years of expertise provides a superior experience for every client. We specialize in the "Marine Big 5" experience, where we hope to find whales, dolphins, seals, sharks, and African penguins on each trip. Not to mention our incredible seabird sightings (albatross, petrels, skuas, etc) and breath-taking unspoiled scenery - we show you whales and then some!

Safety is our top priority and we spare no expense. Our vessel, the "Whale Whisperer" is custom-designed for boat-based whale watching, safety, and comfort. She is a 11.5m aluminium hull wrapped in pontoons for steady viewing from any side and is equipped with twin 250hp four-stroke engines (the most eco-friendly in the business). She comes with an onboard toilet, two additional decks for viewing, and an open wheelhouse. We limit our trips to an exclusive 20-24 passengers, assuring that each client has ample space on board as well as a personalized service (this means - book ahead!).

Southern right whale viewing season can be as early as June and run as late as early January - depending on whale activity. There is nowhere else in the world where you can travel for less than one hour and see as many as 20+ whales!

From January - May, Dyer Island Cruises runs eco-trips where we visit our Cape fur seal colony (60,000 seals!), a dolphin habitat, as well as venture into the deep sea to find the unexpected!
To learn more about our sister company, Dyer Island Cruises, you can visit their website at www.whalewatchsa.com.